News, Reviews, and Recipes.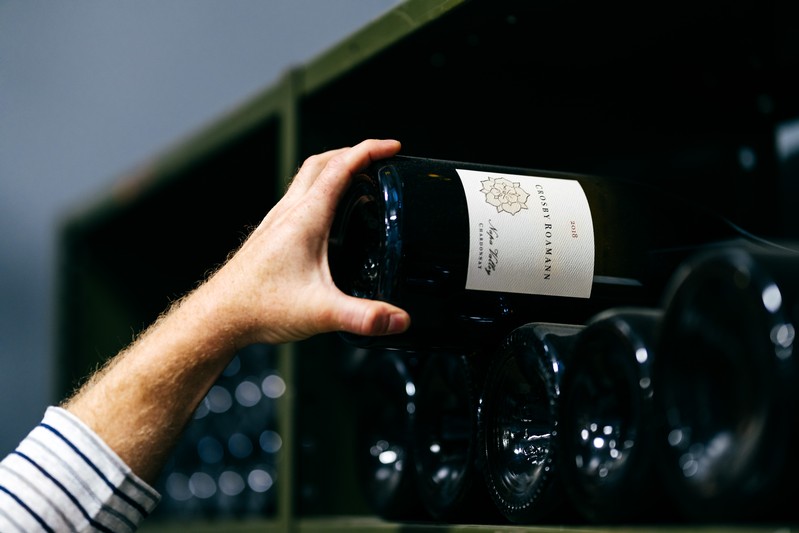 As the 2022 harvest slowly comes to an end, the only thing we feel that we can say is that there are crazy good vibes. True, the end of harvest is always bittersweet -- We will miss the simple promise of a new vintage, and the sweet and musky scents of fermentation in the mornings, but the wines of 2022 are taught, succulent, and voluptuous, and we could not be more excited.

Visit us soon to taste the new vintage.


We are proud to introduce Silvano "Trino" Herrera as Crosby Roamann's Cellar Master. Trino has worked with us off and on for the past three years, only matriculating to maître de chai for the 2022 harvest season. Trino has been instrumental in growing our wine program, establishing new winery protocols, and overall improving the quality of the winery's trajectory.
We are amped to have him.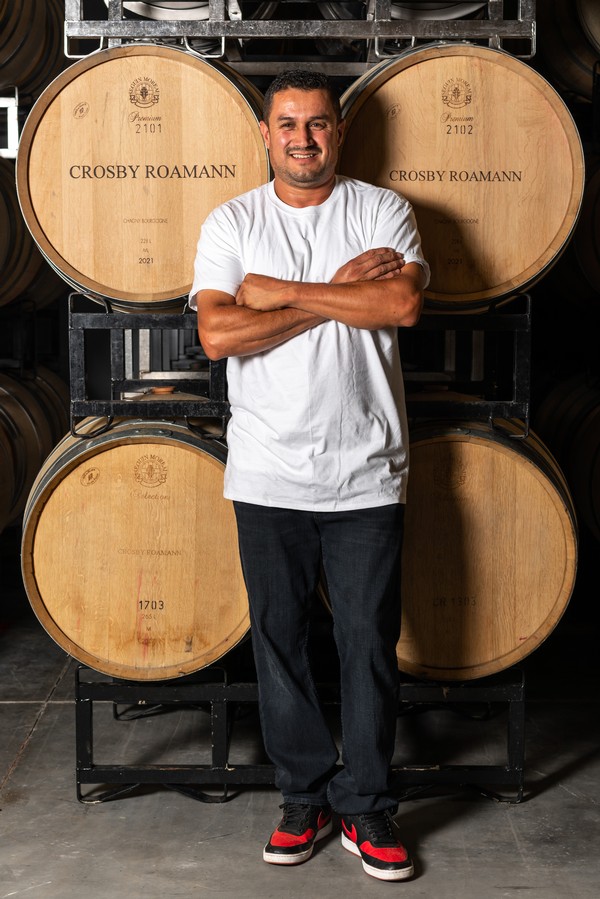 Sell the house. Sell the car. Sell the kids. This is a not to be missed event. Organized on extremely short notice ... Like most of the best things we do. We will be pouring a vertical of Sauvignon Blanc and some splashes of Chardonnay from large format (pictured at top).

$50/person. Members free.

If you cannot make it, we will miss you. If you can, RSVP below. Space is limited.
Saturday
November 5, 2022
4-7 pm


We are proud of our core values. Keep reading to learn what Crosby Roamann stands for.
Our core values guide our brand in all production and marketing efforts:
Sumptuous and delicious wines for all occasions, with

A focus on terroir, and
A luxury lifestyle philosophy.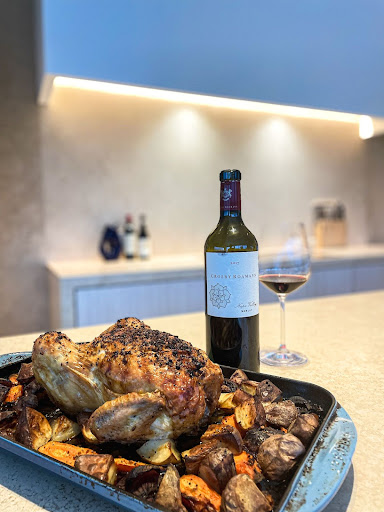 Let's start with the first one: Sumptuous and delicious wines for all occasions
If we were to say there was one single idea that guided everything that we do, it would be our commitment to producing world-class wines that are sumptuous and delicious for all occasions.
A great example of this is our Cheese & Charcuterie Board Experience!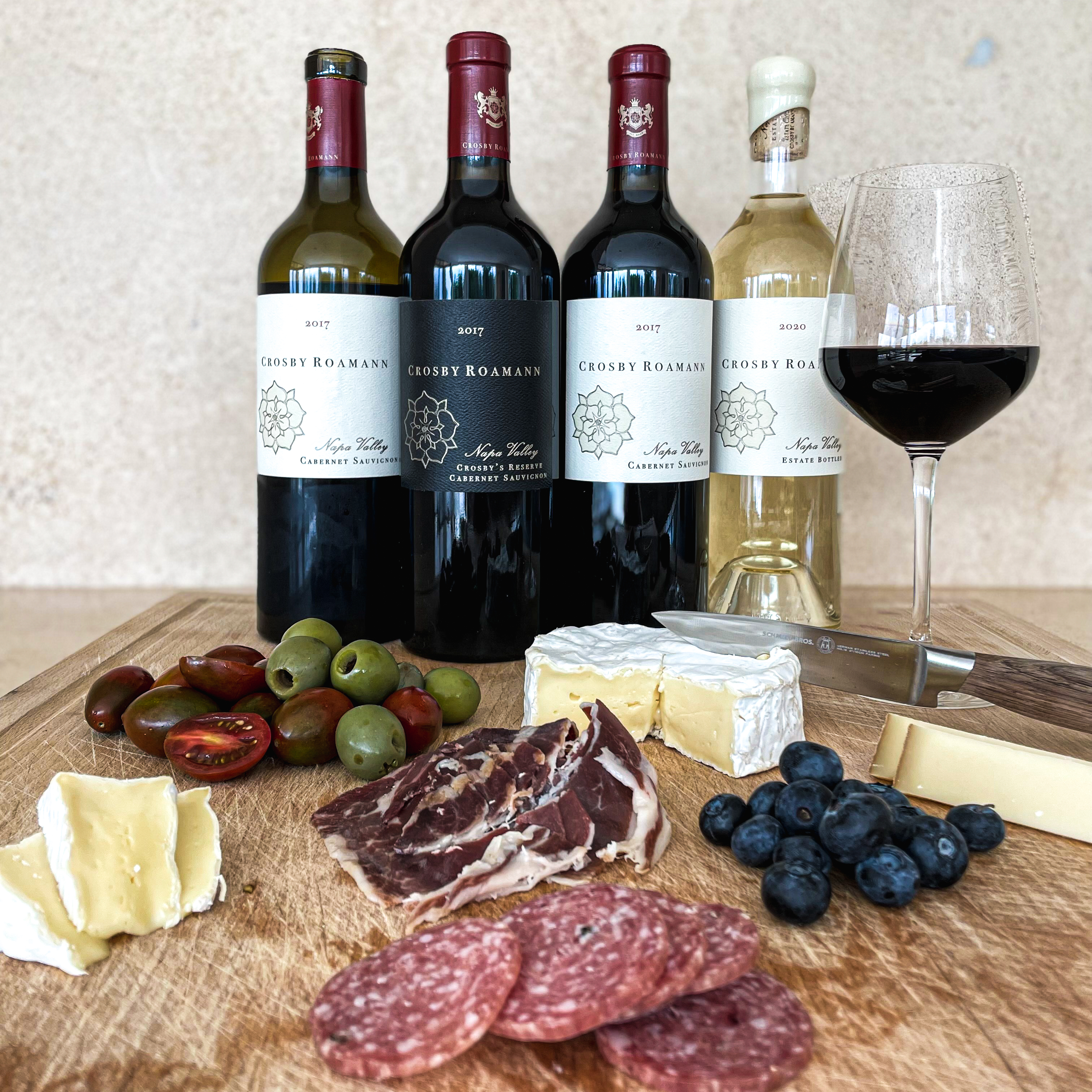 Enhance your visit to wine country with a cheese and charcuterie board from our select Napa Valley salumeria. The Crosby Roamann Tasting Salon Experience includes a private, guided tasting through our winery and a selection of current-release Estate Bottled Crosby Roamann and Sean W. McBride wines. Our modern tasting room is located in Napa's Crusher District, just a few minutes from downtown.
Book The Tasting Salon Experience and add on a Cheese & Charcuterie Board when checking out.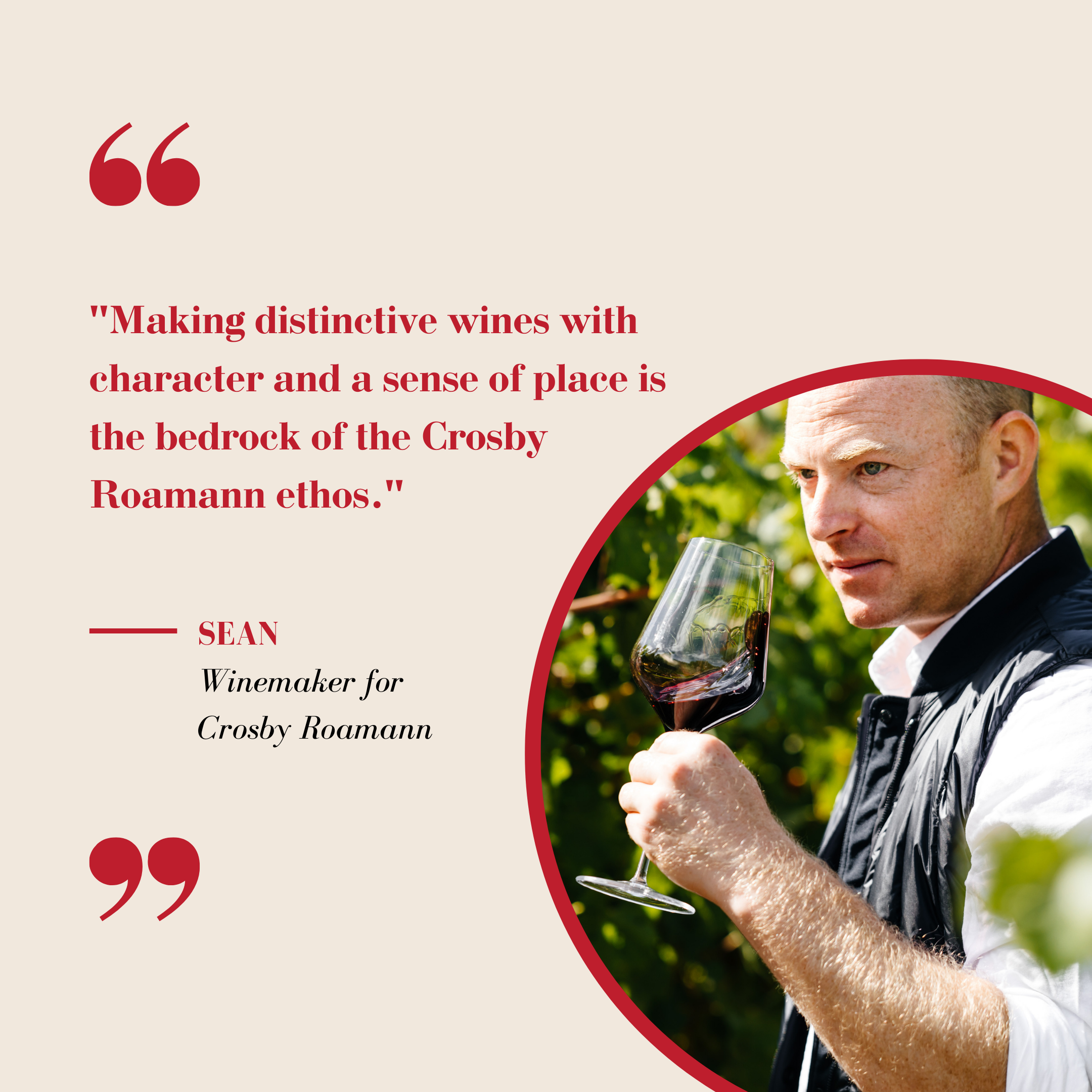 The next of our the 3 values is to focus on the terroir.
"Making distinctive wines with character and a sense of place is the bedrock of the Crosby Roamann ethos."
- Sean, Winemaker for Crosby Roamann
This quote speaks to our focus to create terroir-driven wine. We believe that the finest wines in the world express their time and place, in a word -- their terroir -- the idea that wines should express not just the soil and temperature of the vineyard, but also the people whose hearts and souls produced them.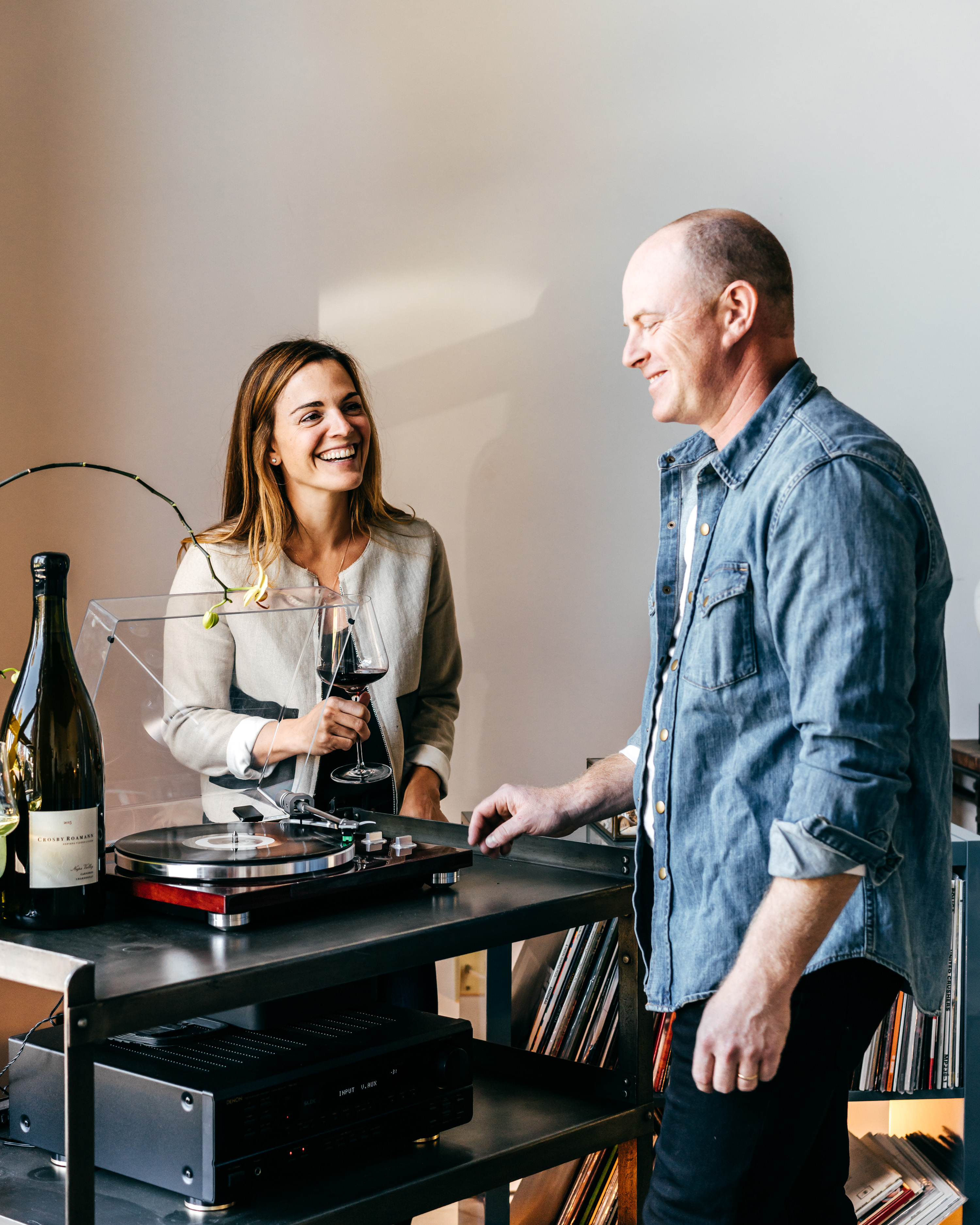 The last of Crosby Roamann's 3 values is that we feel our brand and wines fit into a luxury lifestyle philosophy.
And by the necessary constraints of our first two values — to create delicious wines for all occasions and have a focus on terroir — the finest wines in the world are made in the smallest of quantities and are highly sought after by collectors all over the world.
---
We'd also love to share some photos from our art and wine event in the Hamptons. The White Room in Bridgehampton, NY hosted the Crosby Roamann team at an exclusive event on earlier this month where we offered the perfect pairing of authentic art with sophisticated wine from Napa Valley. Thank you to all who attended!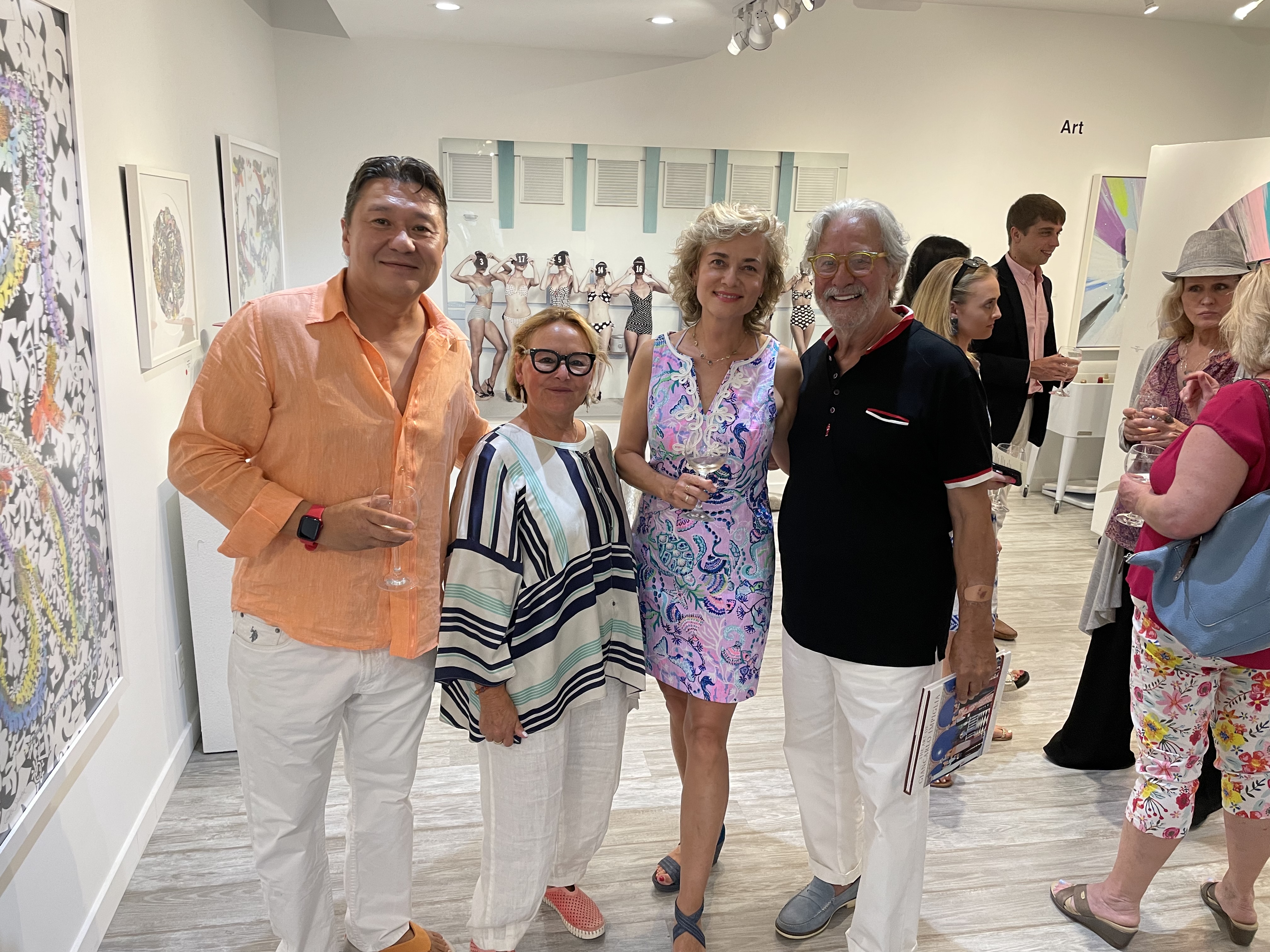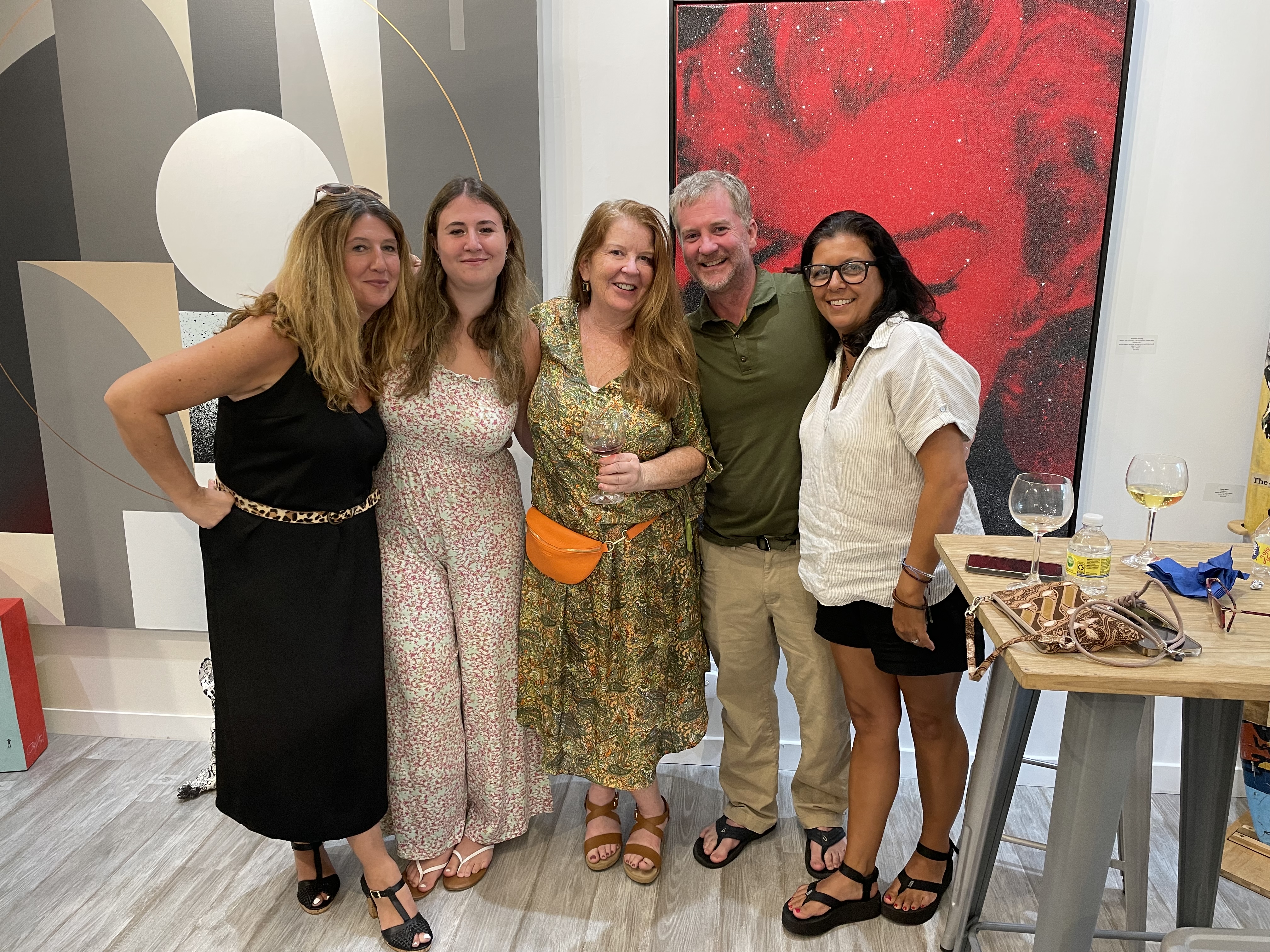 The White Room in Bridgehampton, NY presents Crosby Roamann at this exclusive event on July 14th that pairs authentic art with sophisticated wine from Napa Valley.

WHAT TO EXPECT
Stroll through Bridgehampton and enter this eclectic art gallery to begin your night. Maybe you've spent the day with your feet in the sand or enjoying the Atlantic summer breeze with your friends — you're ready for a glass of wine…or a few.
The expert winemaking team from Crosby Roamann will walk you through a tasting of our conscientiously farmed and handcrafted wines. In this unique experience, you'll be treated to the finest of what Crosby Roamann has to offer, including our Cabernet Sauvignon, Pinot Noir, and Chardonnay. Select a glass of your favorite and enjoy the remainder of this special evening.
We'll showcase our new favorite wine glasses from one of the world's finest glassware companies, Josephinenhütte. When you have wine as luxurious as ours, you want to pair it with the finest craftsmanship in a wine glass that uniquely unfolds the taste and aroma of the wine.
Enjoy work from photographer, Greg Lotus, as you wander the gallery with your wine. Greg has been regularly featured in Italian Vogue, Vanity Fair, GQ, L'Uomo Vogue, and W magazines. Appreciate his photographs that were inspired by classical paintings and his diverse life adventures.
We will have new releases of Crosby Roamann merchandise available that no one has gotten their hands on yet. Grab a hat or bag for your upcoming beach days and share stories of your evening with others!
THE DETAILS
Join us Thursday, July 14th from 5 - 8 PM for this exclusive opening night event.
The White Room Gallery
2415 Montauk Hwy, Bridgehampton, NY 11932

If you can't join us for this event, pop in from 11 AM to 5 PM all weekend long for a wine tasting and to purchase bottles to go.
We look forward to meeting you are sharing our distinctive wines.
Are you ready to experience Napa Valley in the Hamptons? Don't miss it!