Vintner's Press Report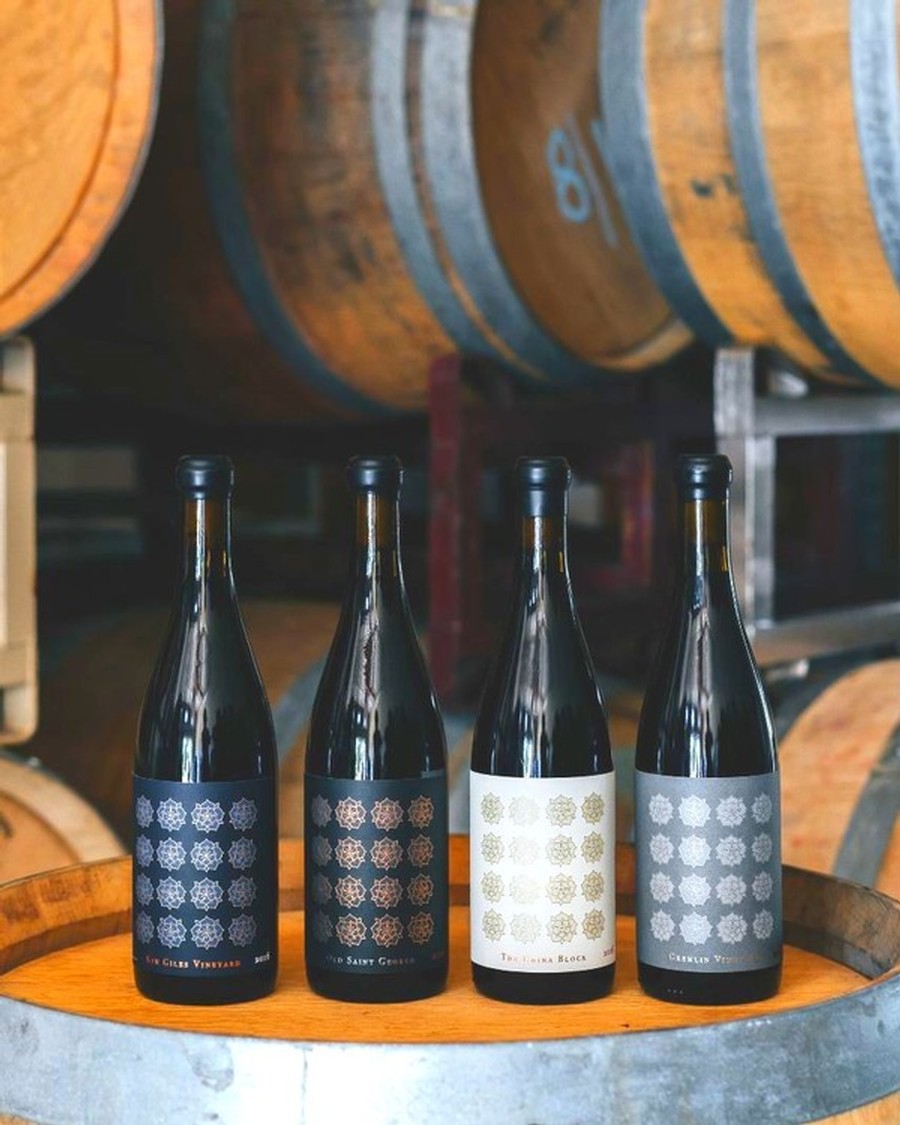 We're pretty excited to announce the release of two new wines, our 2017 vintages of the Sean W. McBride Pinots from the Kim Giles Vineyard in Napa's coolest most southern region hugging the San Pablo bay, and from the Gremlin Vineyard in Sonoma's Los Carneros region just outside of the quaint town of Sonoma. Both are sustainably farmed, micro-sized vineyards, and completely different in flavor profile. We couldn't be more excited to release these, more info on each of the wines below.
As the days are getting longer and definitely warmer, these are the last few weeks we can offer shipping on our wines until the late Fall. Mother's Day, Father's Day, and summer barbecues are just around the corner...it's a great time to stock up if you don't happen to be lucky enough to live nearby. What goes better with a barbecue or sitting poolside than our 2017 Rosé and 2017 Sauvignon Blanc....unless you'd prefer to hole-up inside with your air conditioning and a beautiful bottle of 2014 Merlot or 2015 Crosby's Reserve. No judgements, we promise.

Cheers!

Juliana & Sean
Members Only
**Exciting announcement for existing members. Check out the member's only page here with your login. You'll see some fun new stuff available only for you.**

The Inner Circle includes two levels of membership, our Premier and Collector wine clubs, both with exclusive access to our limited production, high-quality Crosby Roamann and Sean W. McBride wines.
The Inner Circle membership is a one-year commitment to biannual club releases in the spring and fall. In addition to receiving access to our new releases and limited-production wines, each club level enjoys complimentary tastings at our Crusher District winery in Napa, an annual member gift and invitations to Inner Circle dinners and event, and special pricing on all orders beyond membership.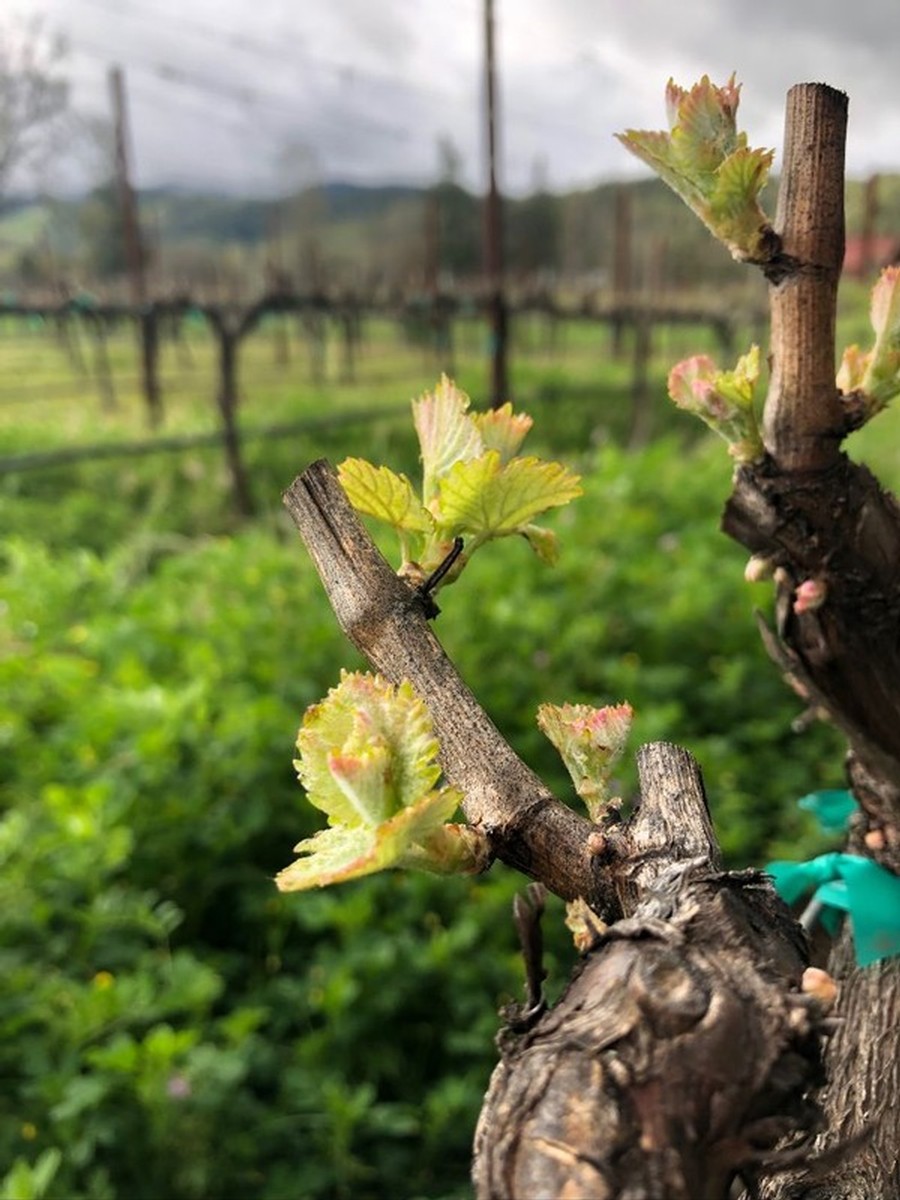 Spring has arrived! These early spring days have been rainy and cool but the growing season has officially started in Napa Valley. There has been an extraordinary amount of rain in Northern California this year -- the vineyards are thriving with mustard and wildflowers, the hills are a vibrant green, and flowering trees are awash in white and pink blooms. It's a beautiful time to visit Napa Valley, so make an appointment with us here and come taste our nascent 2018 vintage from barrel.
2017 Sauvignon Blanc:

We're pleased to share one of our newest releases, and it just smells and tastes like spring. Our 2017 Rutherford Sauvignon Blanc, featured below, will get you ready for the warmer months ahead.
With a translucent, pale gold color, this single vineyard wine from the Rutherford Bench fermented in a combination of new and once-used French oak barrels and stainless steel; it aged eight months in oak. Softly integrated flavors of acacia, hyacinth, lemon, and vanilla bean emerge from the glass. On the palate the wine is full, striking but taut. We love the balance that we find in Sauvignon Blanc from this part of the valley: full and ripe flavors of peach with clean crisp citrus on the finish.
120 cases produced.
Join the Inner Circle:
The Inner Circle includes two levels of membership, our Premier and Collector wine clubs, both with exclusive access to our limited production, high-quality Crosby Roamann and Sean W. McBride wines.
The Inner Circle membership is a one-year commitment to biannual club releases in the spring and fall. In addition to receiving access to our new releases and limited-production wines, each club level enjoys complimentary tastings at our Crusher District winery in Napa, an annual member gift and invitations to Inner Circle dinners and events.
We hope to see you soon here in Napa!

Juliana & Sean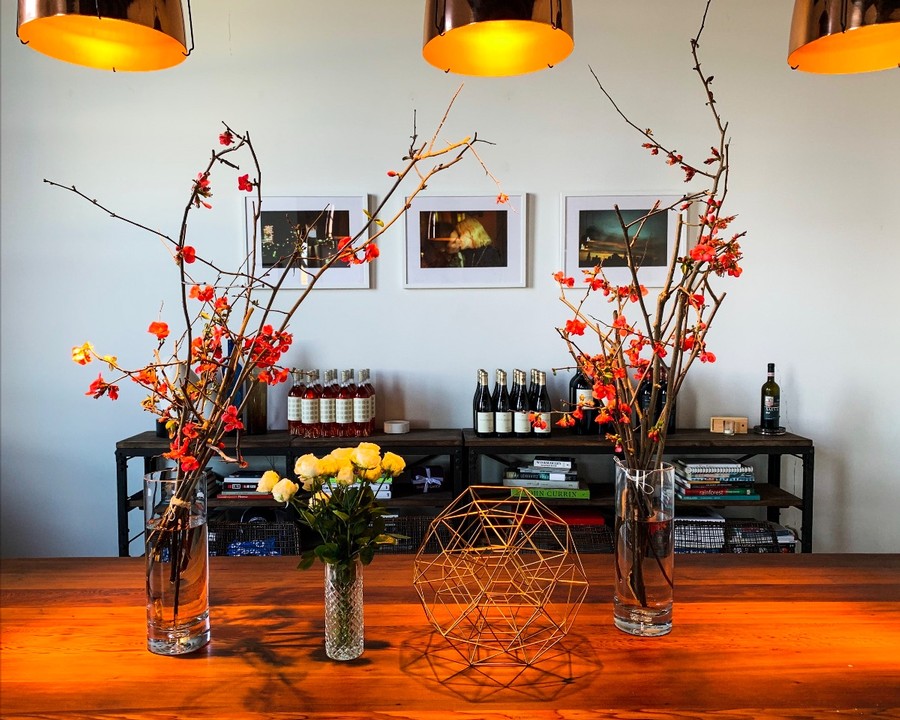 We can hardly believe it but Spring really and truly is just around the corner. And that means two things for us here at Crosby Roamann. First, it's time for our members to receive their first shipment of the year, and we're pretty excited about what will be in those boxes ...
2015 Merlot, Oak Knoll District of Napa Valley
2017 Sauvignon Blanc, Rutherford, Napa Valley
2017 Pinot Noir "Kim Giles Vineyard" Napa Valley
2017 Pinot Noir "Gremlin Vineyard" Los Carneros, Sonoma
You can find tasting notes, sign up for our shipment and book tastings online at http://www.crosbyroamann.com/membership All members receive special pricing, tours and tastings, special gifts and swag throughout the year. Stay connected with us at @crosbyroamann

Second, we believe in spring cleaning, so on the first Saturday of Spring we'll be hosting an event in the tasting room called Crosby Roamann Declassified to blow out all the odds and ends that never make it to store shelves or restaurant wine lists. These are the little wines that we produce in the micro-est of micro-productions. Boxes start at $40, and if it's anything like last year, we recommend you get here early.

Doors open for members at 11am.
High Noon For Everyone Else.
Members of the trade -- contact us to reserve a box!

Finally, thank you to everyone who joined us at our Crosby Roamance Rosé release party in February! We had a blast hosting our first evening in the cellar. You can find photos of the evening here.

Hope to see you Saturday, March 23rd! Cheers, Juliana & Sean

Crosby Roamann Declassified

Saturday, March 23. 12-4pm
Members-only preview 11am-12pm
45 Enterprise Court #6, Napa, CA 94558
Come and join us at the winery on the first Saturday of Spring for the opportunity to purchase library wines and mixed assorted cases starting at $40. We'll have a few bottles open to sip and preview as well as snacks. The record player will be spinning. Come and help us spark joy in cleaning house and take home a few special bottles. RSVP's welcome.
We're so excited for the new releases of 2019! Members will be receiving two Crosby Roamann wines, and two Sean W. McBride wines (varying by level and type of membership). The new wines included are the 2015 Oak Knoll District Merlot, the 2017 Rutherford Sauvignon Blanc, and the 2017 Kim Giles Vineyard Pinot Noir, and the 2017 Gremlin Vineyard Pinot Noir. Tasting and production notes will be included in each box with the wines, and as a reminder, members always have the opportunity to order more with privileged pricing.

Members, please remember to check your email for shipping and tracking information, and if you have any specific changes to make you can always log into your member profile or send us an email if you have any issues or would like us to make changes for you.

The Inner Circle membership is a one-year commitment to biannual club releases in the spring and fall. In addition to receiving access to our new releases and limited-production wines, each club level enjoys complimentary tastings at our Crusher District winery in Napa, an annual member gift and invitations to Inner Circle dinners and events.

We don't make or eat a lot of red meat, but when we do, we want it to be special, like when we make this easy cast iron skillet-fried porterhouse with a simple Béarnaise sauce, which helps to brighten the whole dish. We pair the steak with homemade hand-cut French fries, which are perfect for dipping in Béarnaise, and we usually add a green bean side dish sautéed with shallots and garlic, and sometimes a bit of small green zucchini to add sweetness. (Sean worked as a short-order cook in college, and he used to hand-make three hundred pounds of potatoes per day. He still uses the same recipe he picked up during those years, calling for hand-cut potatoes fried twice.) The trick, if you can call it that, is getting everything off the stove top at the right moment, so we pre-prep all three dishes, and prepare the Béarnaise sauce first and set it aside in the fridge while we fry the steaks and potatoes and sauté the green beans. Bon apetit!
We love to pair our 2014 Crosby's Reserve Cabernet Sauvignon with this steak dinner. The soft but concentrated wine compliments the porterhouse perfectly!
Special equipment:
A cast iron 12"-skillet
A meat thermometer
An immersion blender
Something to deep fry potatoes with: we use a 3-quart sauce pan with a 6-quart fry basket, but a deep fryer would work just as well
Ingredients for the steaks:
Two thick-cut porterhouse steaks, at least 2" thick
Salt & Pepper to taste
2 tbsp vegetable oil
Ingredients for the French fries:
Four large russet potatoes
About 8 cups of vegetable oil
Ingredients for the Béarnaise Sauce:
2 tbsp dry white wine
2 tbsp Champagne vinegar
2 tbsp fresh tarragon leaves, minced
2 large egg yolks
1 shallot, minced
1 stick unsalted butter, melted
Ingredients for the green beans:
1 lb fresh green beans, ends trimmed
1 small green zucchini, ends trimmed
1 shallot, sliced thinly
1 bulb garlic, sliced thinly
1 tbsp. fresh tarragon leaves, chopped
4 tbsp olive oil
2 tbsp unsalted butter
Coarse sea salt and black pepper, to taste
Serves 4.
Pre-prep & make the sauce:
Season the steaks liberally with salt, set aside.
Prep the French fries:

Skin the potatoes
Cut the potatoes into 1cm-thick slices, then into 1cm-cube sticks
Wash the cut potatoes in cold water, making sure to rinse off as much starch as possible, then pat dry with a clean dish towel or paper towels
Set the potatoes to the side
Bring your cooking oil to 350 degrees in your fry pan
Working in batches, fry the potatoes for 5 minutes, just until they start to take on a bubbly appearance and brown only lightly at the edges, then remove them from oil and set aside.
Prepare the sauce:
Combine the dry white wine, Champagne vinegar, and 1 tbsp fresh minced tarragon leaves in a small saucepan.
On medium heat, reduce the vinegar mixture for two minutes, or until the shallots are translucent, then set aside to cool.
Melt the butter
Meanwhile, place the 2 large egg yolks in a medium bowl and whisk in the vinegar tarragon and blend briefly with the handheld immersion blender on high
Next, add the remaining 1 tbsp. tarragon and slowly add the melted butter to the egg mixture with the immersion blender on high. (It may take a couple minutes to blend fully; make sure to incorporate all the solids.)
Let the sauce chill in the refrigerator as you prepare the rest of the meal.
Prep the green beans:
Thinly slice the shallot and garlic, then set aside
Bring 1 quart of water to a boil, and blanch the green beans for three minutes.
Remove the beans from the boiling water and run under cold water. Then set aside.
Meanwhile, slice the zucchini on a bias roughly ¼ inch thick, set aside.
Now that you have everything prepped, it's time to put it all together! Sauté the steaks at the same time as you re-fry the potatoes and sauté the green beans.
Bring the oil for the fries back up to 350F and pre-heat the oven to 450F.
Working in batches, re-fry the potatoes until they are golden brown.
When done, transfer to a rimmed baking sheet lined with paper towels and sprinkle with coarse sea salt.
As each batch of potatoes is finished, transfer them to paper towels, sprinkle with sea salt, then incorporate into them into the previously cooked batches.
As your potatoes are cooking, bring your cast iron skillet up to high heat with 2 tbsp of vegetable oil. When the oil starts to smoke, sauté the steaks 4 minutes per side, then transfer to a rimmed baking sheet and put in the oven at 450F for 2 minutes. Check the internal temperature of the steaks every two minutes until it reaches 125F. Then remove the steaks from the oven and let them rest for 5 minutes.
As the steaks are cooking, bring a medium sauté pan up to medium-high heat. Add olive oil. After a minute, add shallots, garlic, zucchini, and green beans. Sauté, turning consistently, until the shallots and garlic have browned and the zucchini has softened and lightly browned. Cook the green beans to taste … we prefer them still a little crunchy. When they are done according to your preference, remove immediately from the heat, and top with coarse sea salt and a cracked black pepper. Serve immediately.
We are very exicted to announce the release of our first set of Pinot Noir wines Produced & Bottled by Sean W. McBride, from four distinct blocks of three different vineyards and three very different appellations. So, without further ado, a little description of the wines that you can now find in our tasting room, select restaurants in New York, Florida, and California, and very shortly from our website.
2016 Gremlin Vineyard Los Carneros Sonoma County Pinot Noir --
Sourced from Lauri and Steve Busch's small vineyard surrounding their property outside the town of Sonoma. The property was purchased in 2014 and the Busch's began the difficult process of rehabilitating these very old vines -- we're not sure what the clones or the rootstocks are, but we sure can tell from the size of their monstrous trunks that the vines have been here longer than anyone else. The vineyard is now maintained sustainably, and we have become the sole producers of their grapes. The grapes were fully destemmed and fermented on native yeasts. We pressed entirely by hand, and racked to 33% new French oak barrels for the completion of malolactic. The wine spent 11 months in barrel prior to racking to steel and bottling unfined and unfiltered. What we love about this wine: its our most voluptuous and flamboyant of the 2016 vintage, with cherry cola and vanilla and a sweet clove note on the finish. Three barrels; 72 cases produced.
2016 Kim Giles Vineyard Napa Valley Pinot Noir --
Kim's vineyard overlooking San Pablo Bay is located southeast of Carneros on the road leading down to American Canyon, sort of in a no-man's land between the better known parts of Napa Valley, which is how we like it. The vineyard is actually just a mile down the road from our winery in the Crusher Wine District of Napa Valley. Kim grows Chardonnay and Pinot Noir, and keeps bees on the property. We picked this vineyard ourselves, by hand, and partially destemmed the fruit to open top barrels for native primary fermentation. We pressed by hand, and racked to one single neutral French barrel for a natural malolactic fermentation. The wine aged for 11 months in barrel prior to racking to steel and bottling unfined and unfiltered. What we love about this wine: it has a crazy roast chicken and rosemary savory flavor to it, unlike anything else we produce. We think its the native yeast. One barrel and a quarter barrel; 34 cases produced.
2016 Filigreen Farm "The China Block" Anderson Valley Pinot Noir --
Sourced from the biodynamically farmed Filigreen Farm on the southwest flank of Anderson Valley, our selection of Pinot Noir is surrounded by the oldest stand of Chinese bamboo in the continental U.S. and is therefore named "The China Block." The 2016 vintage was fermented on native yeasts, with 50% whole clusters, and was pressed entirely by hand in our old hand-crank press. The wine completed malolactic fermentation naturally in barrel, and aged twelve months in French oak barrels, 20% new. We performed one racking to stainless steel for one month prior to bottling, unfined and unfiltered. What we love about this wine: the interplay and balance of blackberry acidity with sour cherry sweetness. Five barrels; 141 cases produced.
2016 Filigreen Farm "Old Saint George" Anderson Valley Pinot Noir --
Also sourced from the biodynamically farmed Filigreen Farm, the "Old Saint George" is selected especially from heritage clone Pinot Noir grafted onto 65-year-old Saint George rootstock. This block ripens more slowly than the rest of the vineyard, and produces wines of greater flavor sophistication and higher acidity. We fermented our one-half ton of the 2016 vintage on naturally occurring yeasts in open top neutral barrels, with 50% stem inclusion, and pressed entirely by hand. The wine aged in a single one-year old French barrel, and was racked to steel prior to bottling unfined, and unfiltered. What we love about this wine: everything, we just wish we had more! Wonderfully balanced with bright dark fruit notes. Our best Pinot of 2016. One barrel; 23 cases produced.
You're Invited to Crosby Roamann Declassified ... Our ONE DAY ONLY Spring Fête With Bottles Starting At 99¢
This is a family friendly event. The grill will be on, and vinyl will be spinning. Saturday March 24 from 12
Declassified is our opportunity to blow-out the odds and ends that never make it to the bottling line. We have numerous one and two case lots of wine bottled with artsy labels and other one-offs available for one day only. Visit us in the tasting room Saturday March 24 from 11-4 to grab our smallest production wines.
We've fallen in love with this recipe we picked up a from a fellow winemaker. It's a wonderful appetizer to cheer up a Saturday night dinner at home; it's not hard to make, and it makes you look legit!
Enjoy it with our 2015 Chardonnay, Carneros, Napa Valley Price: $34.00
Seared Sea Scallops in a bed of Sautéed Leeks and Cauliflower Puree
INGREDIENTS
Cauliflower puree (separate recipe below)
4 leeks, thinly sliced (3-4mm)
9-12 medium sea scallops, patted dry, season with salt
1 oz. domestic farm raised sturgeon caviar
sea salt and pepper to taste
olive oil and butter for sautee
PREPARATION
Prepare the cauliflower puree from instructions. Plate in shallow bowl in wide circle.
Thinly slice the leeks and sauté in butter and oil till just crunchy; remove to top cauliflower puree.
Add more butter to pan and sear scallops 1-2 minutes per side. Place 3-4 scallops per plate on top of leeks.
One teaspoon caviar in the middle of the scallops
Cauliflower Puree
INGREDIENTS
1 head cauliflower, stem and tough stalks trimmed, florets roughly chopped
1 cup chicken stock (or water)
2-3 tablespoons heavy cream
2-3 tablespoon unsalted butter, room temperature
Salt and pepper to taste
PREPARATION
Combine cauliflower and chicken stock in a medium saucepan, and bring to a boil over high heat. Reduce heat to a simmer, cover, and cook until cauliflower is very tender, about 5 minutes. There should only be a very small amount of liquid remaining.
Add the butter, and, using a manual food processor (you can find one here), process until smooth, adding the heavy cream slowly as you go. Season with salt and pepper. Serve hot.
This year, begin with love.
The Crosby Roamance package includes one bottle of the sultry 2013 Cabernet Sauvignon with a beautifully hand-blown heart-shaped glass dish from Simon Pearce. Optional, also included with a blank Valentine's Day woodcut card. This wine is spectacular, and is sure to make that special someone in your life coo with pleasure; it makes a fine arrow in Cupid's bow. We have extremely limited quantities as usual … Purchase the Valentine's Day Special here.
This year, "the impossible does not exist."
Now that the rains have come to the valley, and an iridescent pale green grass covers the hills, it's time to focus our attention on the new year. The winery is cold, and the sky is covered with a tumble of low, nebulous clouds. It's quiet except for the sound of the bull-frog croaking in the rosemary bush outside our front door. How can we share the exuberance we feel about 2018? What we think is that we must make 2018 a year in which "the impossible does not exist."
Everything changes.
There will be a few biggish changes at the winery in 2018. As many of you who know, in 2013 we produced our first Pinot Noir … we did it sort of on a dare and a whim and were surprised and delighted by the results.
That first Pinot Noir became a fast favorite. It was a riper style Pinot, with soft and lush fruit tones and a warm texture, and we were happy to see that people responded to it so immediately. But it wasn't just the fact that people enjoyed it; there was also so much that went into making that wine that was important and different from what we had done before, which has informed and changed our winemaking in the years since.
Among other things, it was one of the first wines we pressed entirely by hand – an arduous process that we felt had immediate and recognizable benefits – and philosophically, it was a wine that we let go, a wine for which we didn't have concerns about concentration or depth … just about transparency and umami. It was a turning point.
That's the backstory. We tinkered with Pinot Noir again in 2014, but it wasn't until 2016 that we ventured out of Napa Valley for the first time and produced a series of four Pinot Noirs from across California, including two wines from Filigreen Farm (a biodynamically farmed vineyard in Anderson Valley, Mendocino County), one wine from Carneros, Sonoma, and one wine from Kim Giles Vineyard overlooking San Pablo Bay in southern Napa. As these wines blossomed in barrel it became apparent to us that this was really a new venture. Something other.
This new venture is still in development; the wines have been bottled and are waiting for labels. They are delicious and delightfully different expressions of Pinot Noir, and we are very excited to share them with you – we just don't know how to yet, or what to call them.
The more things change …
Which brings us back to our chilly winery and our Cabernet Sauvignon. Because in this whole process, as we thought more and more about Pinot Noir, from idiosyncratic places like Filigreen Farm and Kim Giles Vineyard, we came to understand Cabernet Sauvignon in a deeply new way. And not to make too fine a point about it, one might say that Crosby Roamann had "come out of itself" … that only in struggling to understand the other, does one come to recognize oneself. Because after 2013 – when we finally came to see Crosby Roamann through the lens of a Pinot Noir that we produced reluctantly – everything changed.
We started to experiment with native fermentations in each wine. We produced skin-fermented Sauvignon Blanc. We fermented Pinot Noir in new, open-top barrels. We experimented. With the Cabernet Sauvignon, we adopted a number of new techniques … closed-top barrel fermentation with daily rotations of the barrels, hand pressing of the must, extended maturation on the lees, with a total elevage of 30 months in all new French oak barrels. We forgot about the wines, only to rediscover them later. We had some issues. We learned some valuable lessons.
If you've been to the winery and talked to Sean, you know how passionate he is about Cabernet Sauvignon and how special this grape and these wines are to him. Our focus at Crosby Roamann is producing the single finest Napa Valley Cabernet Sauvignon that we can. It is not hyperbole when we say the wines we are releasing today and over the next couple years are the best wines we have ever produced, and we are terribly excited to share them with you. They encompasses the very best of what Napa Valley is – rich, concentrated, and complex.
Valentine's Day Special 2018
One bottle 2013 Cabernet Sauvignonwith a beautifully hand-blown heart-shaped glass dish from Simon Pearce. A blank Valentine's Day woodcut card is included (optional). Shipping included.
Price: $99.00
Which brings us full circle. As in previous years, we are offering a special Valentine's Day package – a single bottle of our 2013 Cabernet Sauvignon from Rutherford, Napa Valley, with a beautifully hand-blown heart-shaped dish from Simon Pearce. This wine is spectacular, and is sure to make that special someone in your life coowith pleasure.
With love from Napa Valley,
Juliana & Sean
Love is a spell that binds the past to the present; that lays open the future … "an infinity of presents." *
We want to share the magic we feel this time of year, when the vineyards are so cold you can feel the electricity of it, with hills of leaves blown haphazardly along the rows of vines and down the quiet streets of our chilly, little town. We want to share the magic we feel when we awake to a bright orange sun rising over a landscape of barren trees and wonder how the past can feel so heartbreakingly near.

This holiday season we are so thrilled to share with you a very limited selection from our cellar – the Cabernet Collection – a small gift box containing one bottle each of the 2012 Cabernet Sauvignon from Oakville, Rutherford, and our essential blend of the two in Crosby's Reserve. This $270 package is being offered for $200, shipping included. Or upgrade your order to Magnums, $400 (extremely limited) or to six bottles in the original wood case ($400). We only have a very small number of these gift packs remaining, and they will sell out quickly. Please order below by Monday December 11.
As Thanksgiving is approaching, we find ourselves in a contemplative and particularly grateful kind of mood, so while we usually illustrate news and goings on around our valley in the world of wine, like our recent posts on harvest and the wine country fires, this month we thought we would step out of that mold and discuss some other topics. We were inspired in this endeavor by a particularly fun blog post from Sam Sifton at the New York Times.
Naturally Thanksgiving affords us a time to reflect, and to count our blessings. As the holiday falls right around the birth of our daughters, we are naturally thankful for them, for the myriad ways they've changed our lives for the better, for the ineffable joy they give us. We are also in eternal gratitude for the bounty of new experiences we share together and for the journey our life is taking together. It's hard work, all of it, but these moments together to stop, reflect, share a meal and a good bottle of wine, make it all worth it, no matter where we are.
As Audrey would put it, "I realize that only two months ago my home, Sonoma, was in flames. I also realize how lucky I am to have such amazing family to go to when this happened, and to be with, and snuggle with every day of those fires. I am so grateful to be able to spend that time with them, and also be able to go back to an unharmed home."
We are also posting our Thanksgiving recipes for this year – not the traditional roast turkey with dressings, but, seeing as how we are going to be overseas for the holiday and want to tone down the kitchen time – something a little bit more relaxed and easier to cook. You can find the recipe for our Turkey Pot Pie, below.
And seeing as how each of us is going to be lazing on the beach this Thanksgiving weekend, we want to share our beach reading for the weekend. Audrey and Scarlett are newly obsessed with the Rick Riordan series … it's something about a boy who finds out he's the demigod offspring of Poseidon – here is the link to Amazon to find The Lightning Thief. Juliana is suggesting a trio of books, including Anything is Possible, by Elizabeth Strout, and Sean, as usual, is bumbling through Plato's Complete Works, although no one, including him, can figure out why.
Finally, we wanted to share our harvest mix tape with you … it's a bit of mishmash this year, including some new and some old from all our recent favorites. You can email us to request a free copy of the CD, if you're a trilobite like Sean, or download the Spotify tracklist here.
Wishing you and your families the best this Thanksgiving season!
With love from Napa Valley,
Audrey & Scarlett & Juliana & Sean
Turkey Pot Pie
Adapted from our kitchen staple (the book that sits out on the kitchen counter more than any other) Bride & Groom, First and Forever Cookbook, by Mary Corpening Barber and Sara Corpening Whiteford.
Some olive oil, a tablespoon of unsalted butter
A yellow onion, chopped kind of finely
Some garlic, chopped
A carrot, chopped into half inch squares
Some fresh thyme, or dried thyme
Some salt and pepper
A little white wine (optional, or not)
A dash of flour (also optional)
1 jar Alfredo sauce, like Classico
About three cups a purchased roast chicken, shredded
A package of frozen peas
Frozen pie crust, defrosted
An egg yolk, beaten
Saute the onion, garlic, and carrot in olive oil and butter. Season with salt and a dash of pepper, add the thyme. Add the white wine and scoop up the brown bits on the pan. Add the flour, and blend. Set aside and let this cool briefly. This whole process takes about 10 minutes.
Add the Alfredo sauce to the mixture, and mix in the shredded chicken and frozen peas. Blend this all together, and crack a bit of pepper into it. Scoop the mixture into four 1½-cup ramekins (French onion bowls also work well, if you have those but no ramekins).
Roll out the pie crust and put a ramekin on it. Cut a wide circle around the ramekin – this is the size of the pie crust topping that you need for each bowl, so repeat four times. Cover the ramekins with the pie crust and pinch down the edges.
At this point, you're pretty much all set, but here's the really fun part, especially for kids – take the remaining pie crust and cut out the first initial of your guests's names. This initial should be gently placed on top of each ramekin. Use a pastry brush to coat the pie crust with beaten egg yolk and glue the initials down.
Place the pot pies on a baking sheet and bake at 350 degrees for 30 minutes; they should be golden brown, if not, keep baking!