April 11, 2019 | New Releases | Sean McBride
Spring Fever!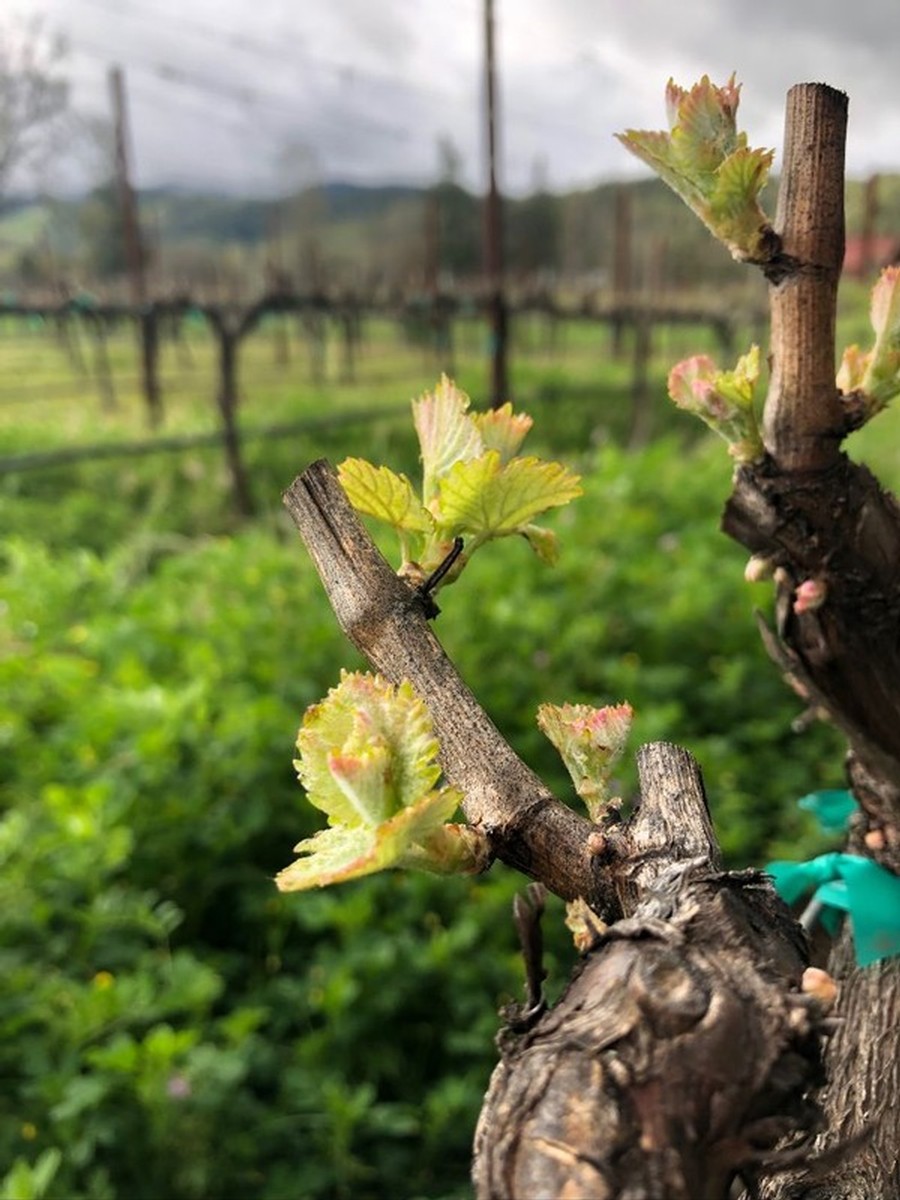 Spring has arrived! These early spring days have been rainy and cool but the growing season has officially started in Napa Valley. There has been an extraordinary amount of rain in Northern California this year -- the vineyards are thriving with mustard and wildflowers, the hills are a vibrant green, and flowering trees are awash in white and pink blooms. It's a beautiful time to visit Napa Valley, so make an appointment with us here and come taste our nascent 2018 vintage from barrel.
2017 Sauvignon Blanc:

We're pleased to share one of our newest releases, and it just smells and tastes like spring. Our 2017 Rutherford Sauvignon Blanc, featured below, will get you ready for the warmer months ahead.
With a translucent, pale gold color, this single vineyard wine from the Rutherford Bench fermented in a combination of new and once-used French oak barrels and stainless steel; it aged eight months in oak. Softly integrated flavors of acacia, hyacinth, lemon, and vanilla bean emerge from the glass. On the palate the wine is full, striking but taut. We love the balance that we find in Sauvignon Blanc from this part of the valley: full and ripe flavors of peach with clean crisp citrus on the finish.
120 cases produced.
Join the Inner Circle:
The Inner Circle includes two levels of membership, our Premier and Collector wine clubs, both with exclusive access to our limited production, high-quality Crosby Roamann and Sean W. McBride wines.
The Inner Circle membership is a one-year commitment to biannual club releases in the spring and fall. In addition to receiving access to our new releases and limited-production wines, each club level enjoys complimentary tastings at our Crusher District winery in Napa, an annual member gift and invitations to Inner Circle dinners and events.
We hope to see you soon here in Napa!

Juliana & Sean
Comments
Commenting has been turned off.