April 24, 2022 | Cooking With Crosby Roamann | Sean McBride
Recipe Feature: Matzoh Brei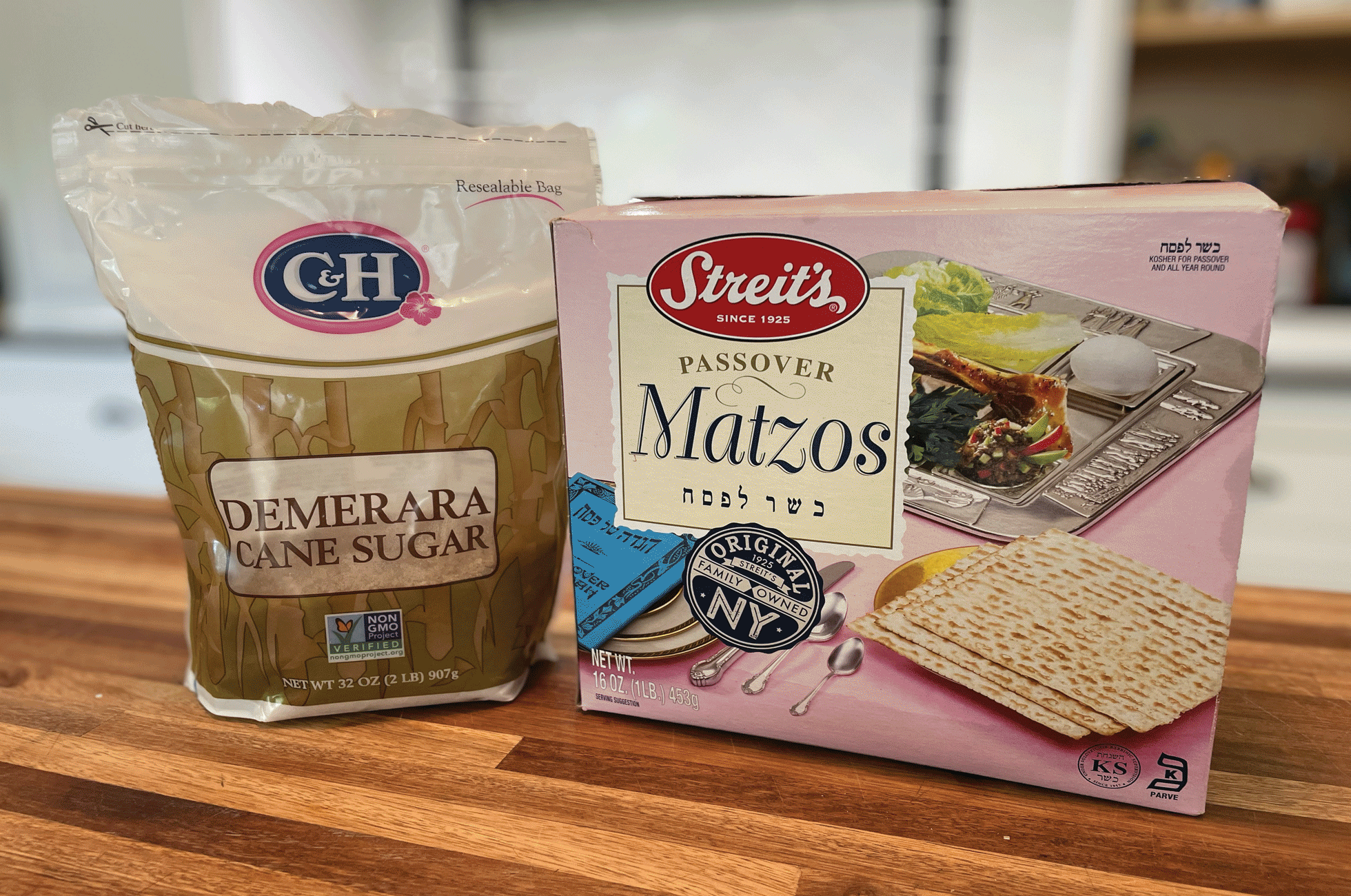 Matzoh Brie is a traditional breakfast during the Passover holiday. We grew up with our grandparents making this dish for us on vacation, splendidly sprinkled with generous amounts of sugar on top!
Ingredients
½ box of kosher Matzoh for Passover (1/2 lb. of matzoh) broken into 1/4s and smaller pieces
12 eggs
¼ - ½ cup water (if necessary)
½ Tspn kosher salt
¼ stick butter
1/3 cup Demerara light brown sugar
Maple syrup, confectioner's sugar, jam, or honey for serving.
Directions
Beat the eggs is a large glass bowl or baking pan, at least 2 inches deep, like the one pictured.
Season with salt.
Add the broken pieces of matzoh, stirring to coat and break up the larger pieces as you go.
If there isn't enough beaten eggs to fully coat and saturate the eggs, add ¼-cup to a ½-cup of water and turn the matzoh pieces to fully immerse them in the egg mixture.
Let the matzoh-egg mixture rest for at least 30 minutes and up to an hour.
Melt the ¼-stick of butter without letting it brown.
Add the matzoh-egg mixture and reduce the heat, stirring the matzoh-egg to allow the mixture to evenly cook over medium heat. Every two or three minutes, add a large pinch of the Demara sugar and turn the sugar into the eggs, scooping up any bits of egg stuck to the bottom and the sides of the pan.
You will know the matzoh-egg mixture has been fully cooken when it begins to brown slightly and is no longer runny.
Transfer to plates and garnish and serve with Maple syrup, confectioner's sugar, jam, or honey.
Comments
Commenting has been turned off.