October 13, 2020 | Letters from Napa Valley, New Releases | Sean McBride
Harvest Update 2020
Dear Friends,

We hope this letter finds you and your friends and family doing well. Perhaps it goes without saying – it's been a crazy vintage!

If time is short, here's the release in a nutshell:
Life is good ... but we miss you in the winery! Schedule a tasting here.
We purchased a vineyard in Carneros and are transitioning to 100% estate fruit.
We have a new website for our Pinot Noir wines, www.seanwmcbride.com
The New Release: Members receive a six-bottle wood box of Crosby's Reserve 2017 the last week of October, $360 (shipping included)
All wines are carbon neutral
Each membership plants 10 trees in California
Collectors (12 bottles+) also adopt an African Elephant
Spread The Word.

Here in Napa, we have so much to be grateful for. We have been spared the worst of the fires this year, and the past week has seen clear blue skies and mild fall weather, but let us start with you, our dear friends who have been on this winemaking journey with us for the past … oh, let's just call it the past decade – we could not do this without you and are so grateful for your continued support. If you would like to stop by the winery for a tasting, check our schedule here or email the winery.

The News from Napa Valley.
First, we are so excited and thrilled to be making an estate wine this year from a vineyard we purchased in Los Carneros, Napa Valley. This Sauvignon Blanc is tasting so deliciously already we cannot wait to share it with you – but that will have to be in the Spring Release!

And despite the difficult growing conditions this year, we are making lots of rosé and red wine, and our first sparkling wine. We pressed Old Saint George into rosé for a sparkling wine, and also pressed a portion of Gremlin Vineyard into a light bodied rosé for everyday drinking. 2020 will also see single vineyard designate Pinot Noirs from The China Block and Gremlin Vineyard. We are also producing a small amount of Cabernet Sauvignon from two vineyards we have worked with for a long time, and fermentations are nearly complete – fingers crossed!

The New Website.
As Crosby Roamann begins the transition to 100% estate fruit, we have also taken the next big step in expanding and differentiating our set of single vineyard wines under the Sean W. McBride label. Going forward, you will find all the new Pinot Noir wines at our new website -- www.seanwmcbride.com. Please check it out! Members with existing Pinot Noir Memberships will transition to the new site by the end of the year. We will be sending more news and information about this process as we go.

The New Releases.
This season, we are offering Premier Members our six-bottle wood boxes of 2017 Crosby's Reserve Cabernet SauvignonNapa Valley, shipping included, at $360/box (regular price $540). Premier Members may also purchase additional bottles of our current releases at a 10% discount. Collectors will receive a six-bottle wood box of 2017 Crosby's Reserve Cabernet SauvignonNapa Valley plus three bottles of 2017 Merlot and three bottles of 2018 Chardonnay.

Find the new wines here.

All boxes will ship the last week of October, weather permitting.

Giving Back.
Every Member Plants Ten Trees In California – In response to this year's fire season and the state of California's natural forests, this year the purchase of each Membership box will plant ten trees in California. It's our goal to plant 2500 trees before the end of the year.

Collectors and Additional Purchases Adopt An African Elephant – Working in concert with the World Wildlife Foundation, this year Collector Members and Members who purchase an additional six bottles of new releases will also see a portion of their purchase price placed towards the adoption of an African Elephant at https://www.worldwildlife.org. It is our goal to adopt a herd of African Elephants by the end of the year – that's 100 Elephants! You can help by purchasing a Membership here.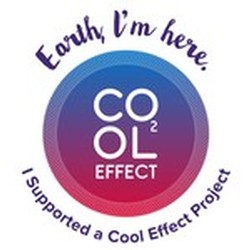 We are Carbon Neutral – And last but certainly not least, rest assured that your purchase of Crosby Roamann wines is a net-zero carbon transaction. By working with www.cooleffect.org, we have paid to offset our carbon footprint 100% -- including all energy, production, and shipping. All the wines in this year's release were produced and shipped Carbon Neutral by purchasing winery carbon off-sets through cooleffect.org, so you can feel good about your purchase.

Spread The Word.
Perhaps you like the idea of planting a tree with every bottle of Crosby Roamann wine? Perhaps you enjoy the idea of adopting a herd of African Elephants as a part of your membership in our winery? And perhaps you have a friend or loved one whom you think might benefit from enjoying the same privileges of Membership that you do? If that's the case, then forward our missive along! Most of our Members arrive at us by word of mouth, so if you know someone who you think may enjoy saving the planet and enjoying some great wine along the way, then please forward our email along.

With all our hearts,
Juliana & Sean
Comments
Commenting has been turned off.