September 27, 2019 | Letters from Napa Valley | Sean McBride
Fall Release & Harvest Update
Dear Sean,

We are truly excited to announce our Fall/Winter 2019 release. This release includes single vineyard Chardonnay from Carneros, biodynamic Pinot Noir from the Anderson Valley, and the new release of our signature Crosby's Reserve Cabernet Sauvignon 2016. Members please see following section for details on your next shipment.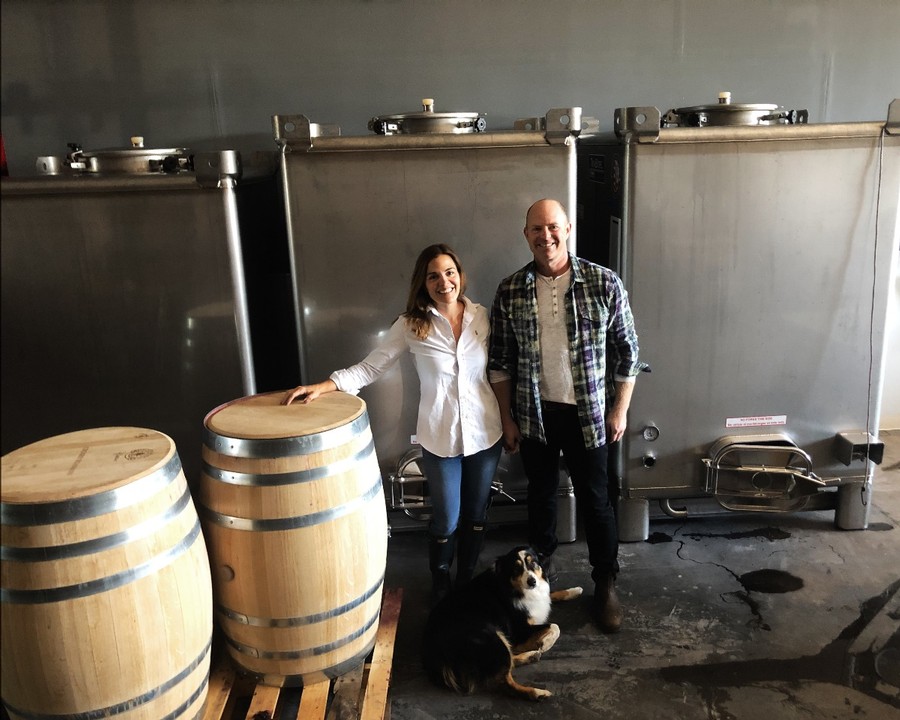 New Releases

Our 2017 Chardonnay from the Loma Blanca vineyard was hand-picked at dawn, whole-cluster pressed and fermented in 25% new French barrels, then aged 12 months in oak. Plus, two delightfully different and thoughtful Pinot Noirs from two different blocks of the biodynamic Filligreen Farm, 2017 China Block and 2017 Old St. George. Our 2017 China Block fermented on native yeast, with 50% whole clusters, and was pressed entirely by hand in our old hand-crank press. The wine completed malolactic fermentation naturally in barrel, and aged twelve months in French oak barrels, 33% new. Just three barrels; 74 cases produced. Our 2017 Old St. George is selected from old-clone Pinot Noir grafted onto 65-year-old Saint George rootstock. This block ripens more slowly than the rest of the vineyard and is always picked last. We fermented the 2017 vintage on naturally occurring yeasts in concrete, with 50% stem inclusion, and we pressed entirely by hand. The wine aged in 50% new French oak for twelve months. Just two and a quarter barrels; 60 cases produced.

And lastly, our 2016 Crosby's Reserve, a true beauty in a bottle, and proof that the best things come to those who wait. Crosby's Reserve is a barrel selection of Cabernet Sauvignon (90%) and Merlot (10%). The Cabernet Sauvignon is sourced from two gorgeous small vineyards in Coombsville, then sorted and de-stemmed by hand into new French oak barrels for extended maceration. The 2016 fermented in a combination of stainless steel (35 days) and new French oak for 56 days. We pressed entirely by hand in our old hand-crank press, and aged the wine 24 months in all new French oak. On the palate -- blue fruited with blackberry jam, dark cocoa and roast coffee bean. You can read more about each of these wines on our website and store.

We are still holding shipments until the first week of October in most cases depending on where you live, but we're back open and ready for your orders.

For Members

Our standard membership box will include 2 bottles of 2017 Chardonnay, 2 bottles of 2016 Crosby's Reserve and 1 bottle each of the 2017 China Block and Old St. George Pinot Noirs. Collectors will receive 4 bottles each of Chardonnay and Crosby's Reserve and 2 bottles each of the Pinot Noirs. Reds-only members will receive 2 bottles of Crosby's Reserve and 2 bottles each of the Pinot Noirs. And finally Pinot lovers will receive 3 bottles each of the 2017 Filligreen Farm Pinot Noirs.

Boxes will be shipping the first week of October weather permitting. If you'd like to make changes to your allocations, please choose from what is available on the website. On the members-only page you can make these changes or email Juliana. You will also find some additional items available once you log in.

Harvest 2019

And finally, we are back in the vineyards and busy in the cellar! Sauvignon Blanc is in the egg, still fermenting. The Gremlin Vineyard Pinot Noir has finished fermentation and is going through malolactic in barrel. In tank, we have Merlot from Dunaweal Lane, China Block Pinot Noir, two new blocks of Cabernet Sauvignon (more on them later) from old vines above Yountville and St. Helena, as well as Pinot Noir from Jewel of Skyland in the Santa Cruz Mountains. 2019 Harvest is going to be big overall, but has all the signs of a classic California vintage, and we are rolling through a bit earlier than in years past.

You can follow along on all the Harvest pictures on our Instagram page. It's a magical time of year!

We look forward to introducing you to our wines at our table or yours.

Cheers,

Juliana & Sean
Comments
Commenting has been turned off.