June 16, 2023 | Sean McBride
Cooking with Crosby Roamann: Penne al Tonno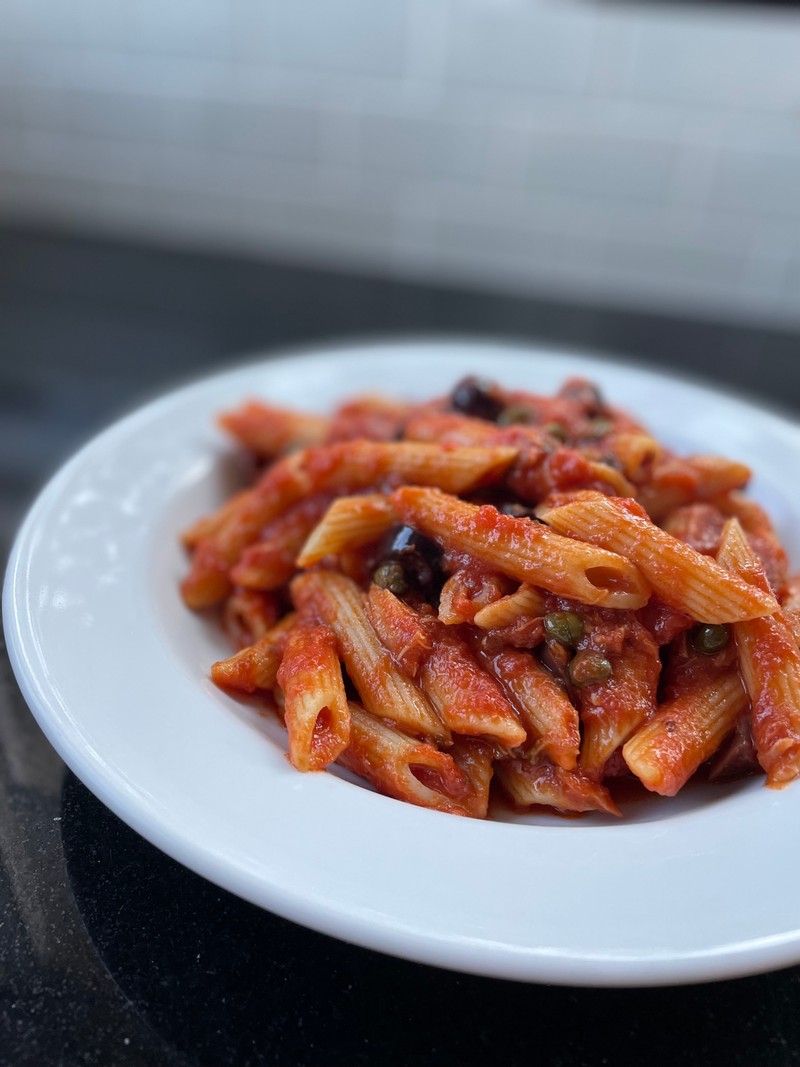 Penne al Tonno -- Penne with Tuna in Red Sauce -- is the simplest and most delicious summer pasta recipe you need to have in your weekday arsenal.
Ingredients
1 pound dry penne
1/3 cup olive oil
1 jar of capers (2 oz) drained
1 jar of Tonnino yellow fin tuna in olive oil (blue label)
4oz pitted black or brown olives (like from the deli counter at Whole Foods) sliced in thirds
1 jar of premade sauce and 1 box strained tomatoes (or just use two boxes of premade pasta sauce)
2 teaspoons Garlic powder or granulated garlic
1 teaspoon Crushed red pepper flakes
2 teaspoons Kosher Salt
6 twists of freshly cracked black (or rainbow pepper)
Preparation
Bring a pot of salted water to a boil, add the penne, and cook for 12 minutes, making sure to stir the pasta in the beginning of the boil so it doesnt stick to the bottom of the pot.
In a large saucepan over medium high heat, add your olive oil, and when it begins to shimmer, add the capers, letting them fry for a minute.
Add the tuna in its olive oil, and let it fry for a couple minutes. Stir.
Add the olives, then let them fry for a couple minutes. Stir.
Add the pasta sauce, and the box of strained tomatoes. Bring to a gentle simmer, and stir, uncovered.
Season with garlic powder, salt, pepper, and crushed red peppers.
The penne should be done by now, so drain it, and return the pasta to the same pot. Pour all the hot sauce over the penne and stir to incorporate.
Enjoy -- and hey -- grab a glass of Chardonnay !!
Comments
Commenting has been turned off.