Chocolate Pairing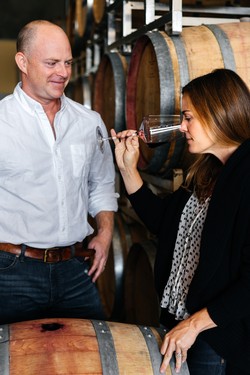 New ~ Chocolate Tasting!
Try something new! We are now offering a unique event in Napa Valley ~ a Pinot Noir and Chocolate Tasting experience! This experience includes a barrel tasting of Pinot Noir wines followed by a seated tasting of Pinot Noir paired with locally sourced chocolate truffles from Kollar Chocolates.
This is a private event with the winemaker. Please confirm the date and time of your reservation with info@crosbyroamann.com before placing your order. Thank you - We look forward to welcoming you at the winery!